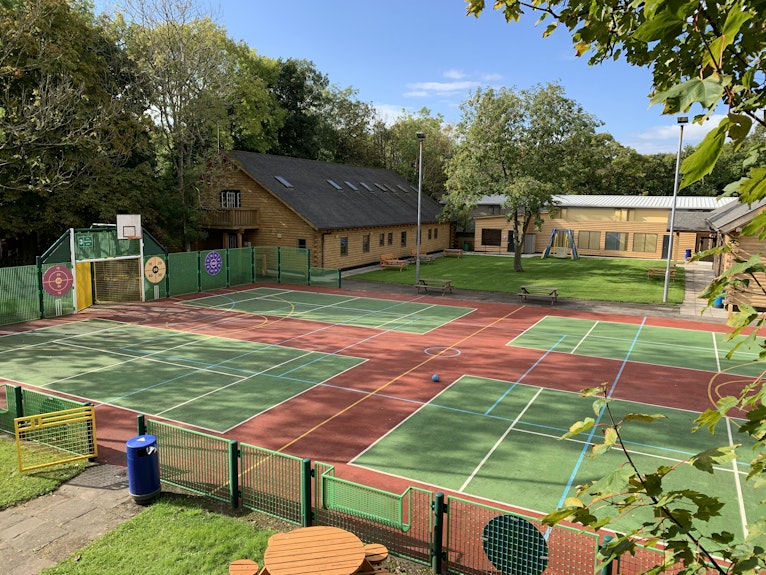 Accommodation
Our accommodation at Barnstondale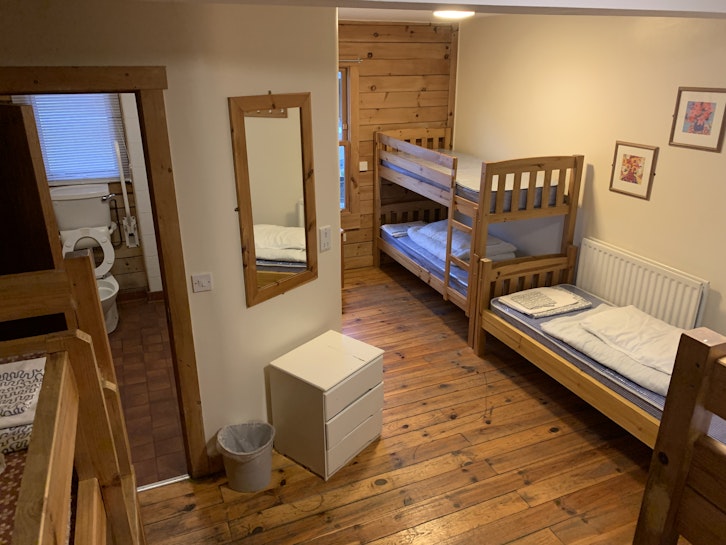 Accommodation
Log Cabins
Our beautiful and comfortable cabins are the genuine article. Sourced directly from the USA, the land which made an art form of the log cabin, our accommodation will make your stay at Barnstondale memorable from the first moment you see them. After all, who hasn't dreamt of staying in a log cabin by the woods?
We have three log cabins – Pine (63 beds), Orchard (36 beds) and Dale (22 beds) – all of which have en suite facilities. Each cabin has an upstairs area (accessible by lift) for your exclusive use, which includes a large assembly/activity room, kitchenette and toilets. All cabins have wheelchair access and lifts to upper floors. Individual rooms accommodate between 2 and 7 people.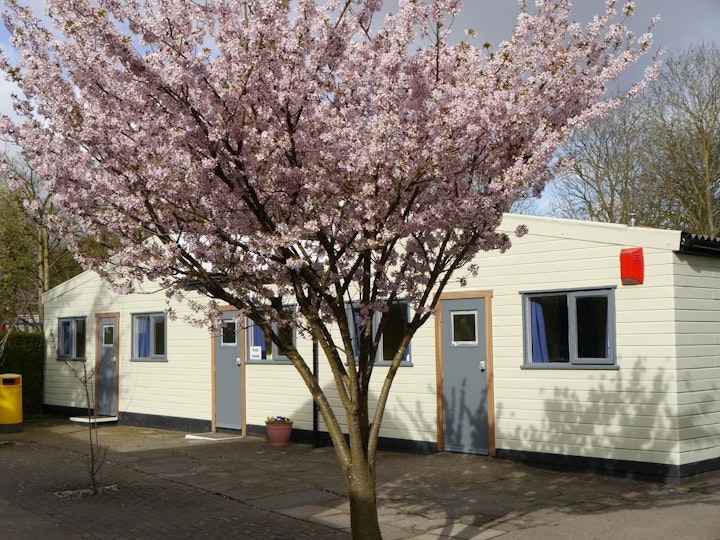 Accommodation
Dormitory-style accommodation
Wirral, our dormitory-style accommodation, is a great solution for groups who enjoy the simple comforts of staying in dormitories. The dormitory has separate male and female toilet and shower facilities and can comfortably accomodate up to 45 individuals.
With separate leaders' rooms (sleeping two), shower rooms and the use of the conference room during your stay, this accommodation doesn't mean skimping on your Barnstondale experience.
Whether in stand-alone use by a group, or as an overflow area for a very large group from one of our cabins, our standard accommodation will provide you all the basics you will need during your stay.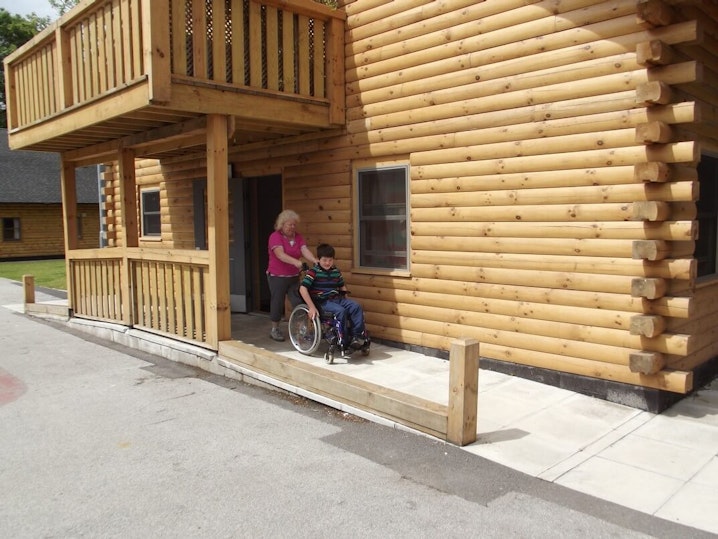 Accommodation
Meadow Cabin for additional needs
All our cabins are wheelchair friendly and have lifts to upper floors. However, Meadow Cabin is our newest Cabin at Barnstondale, having only been built in 2011. Externally it has the same rustic, inviting look as our other cabins but inside it has been purpose-built to cater for users with severe disabilities.
Meadow Cabin sleeps 14 people, including carers in twin bedded, en suite rooms. It offers a wide range of facilities including hoists, profiling beds and an adjustable high changing table. As well as a fully-fitted kitchen, including dishwasher and washing machine (enabling groups to be self-sufficient if preferred), it also has the added benefit of a soft play area and sensory equipment on the ground floor. On the first floor (accessible via lift or stairs) is a beautiful large room completely for the use of the resident groups.
Barnstondale Centre
About

Us

Barnstondale is an inclusive outdoor education and activity centre. A visit to us can make a major contribution to physical and environmental education and development. Methods used include skills-focused learning, problem solving, team building and self-reliant journeys and activities, with residential experience an especially valued feature.

Through successfully facing up to the challenges which outdoor activities provide, overcoming fears and apprehensions along the way, young people make major strides in confidence, with implications for all aspects of their development.

Click below to find out more about what we can do for your group.
Testimonials
From

the guest book